NEW YORK TEAMSTER TESTIFIES AT ASSEMBLY HEARING ON ARTIFICIAL INTELLIGENCE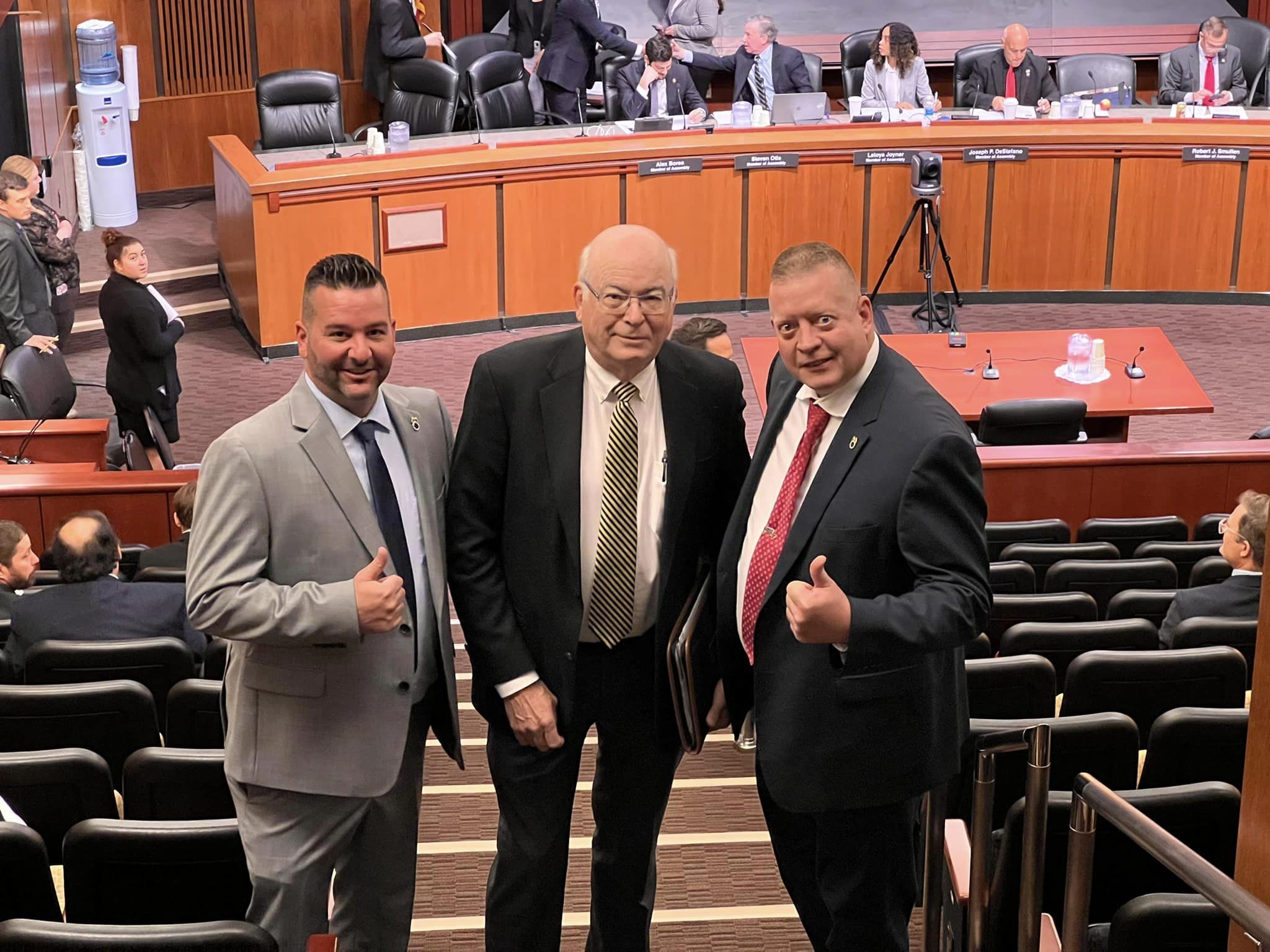 Teamsters Local 294 Business Agent and Joint Council 18 Political Coordinator Stan Koniszewski testified at a hearing at the New York Assembly – "Impact of Artificial Intelligence on the Workforce." Koniszewski testified on behalf of Joint Councils 16, 18 and and 46 about the safety and workforce implications of driverless vehicles.
"Any policy decisions regarding artificial intelligence must be made with both public safety and the protection of workers in mind. This is especially true when it comes to those who drive for a living," Koniszewski said. "The New York Teamsters represent tens of thousands of workers whose workplace is a vehicle. Any artificial intelligence in a vehicle, and especially any fully autonomous vehicle technology, is viewed by our members as a direct threat to their job, and a significant threat to public safety."
The Teamsters Autonomous Vehicle Federal Policy Principles was submitted to the committee. New York Teamsters are encouraging New York state lawmakers to take the lead on implementing public policies recommended in the framework in the absence of comprehensive federal regulation concerning driverless cars and trucks.
"The International Brotherhood of Teamsters believes that any type of artificial intelligence must be regulated to protect the public by requiring safe operation and meaningfully address what many, including the Teamsters, view as a potentially catastrophic impact on the American workforce," the New York State Conference of Teamsters said in a letter to the committee members. "Any legislation that falls short in protecting the public or impacted workers will not meet the standard that the International Brotherhood of Teamsters demands on behalf of our members and the public."
The hearing was conducted by Asm. Latoya Joyner, Chair of the Standing Committee on Labor, and Asm. Steven Otis, Chair of the Standing Committee on Science and Technology. Other witnesses who testified included Josh Kellerman, Director of Public Policy, Retail, Wholesale, and Department Store Union; Rebecca Damon, Executive Director, New York Local, Labor Policy and International Affairs, Screen Actors Guild-American Federation of Television and Radio Artists; Lowell Peterson, Executive Director, Writers Guild of America, East, and Prakash Lal, Executive Board Member, Public Employees Federation (PEF).