First Student Catskill members fight to save jobs!
Question: What is one of the biggest employee concerns when it comes to employment?
Answer: Job Security.
First Student in Catskill employs over 30 Local 294 Teamsters that provides transportation to some of the surrounding school districts. Every three years the Transportation contract goes out to bid and in 2019 First Student was not awarded the bid.
"Our members were beside themselves, very concerned about their jobs, paychecks and supporting their families." said Business Agent Rocco Losavio.
After a diligent investigation by Local 294 and Business Agent Losavio into the low bidder of the contract, it was discovered that this company had a long history of low balling transportation bids and running up the price later or had failed to provide the promised services.
An appeal was made to the school district with the details of the investigation from Local 294. The School District, after reviewing the Local's investigation, did an investigation of there own, and shortly after awarded the bid to First Student of Catskill!!!
"We were told that it was a done deal, that we lost the bid. Then the day of the School Board meeting we were told First Student was awarded the contract. Thanks to Rocco fighting for us, we feel our jobs are secure now." said Colleen Steritt, First Student Shop Steward.
Great work protecting the jobs of our First Student Catskill members.
-Teamster Strong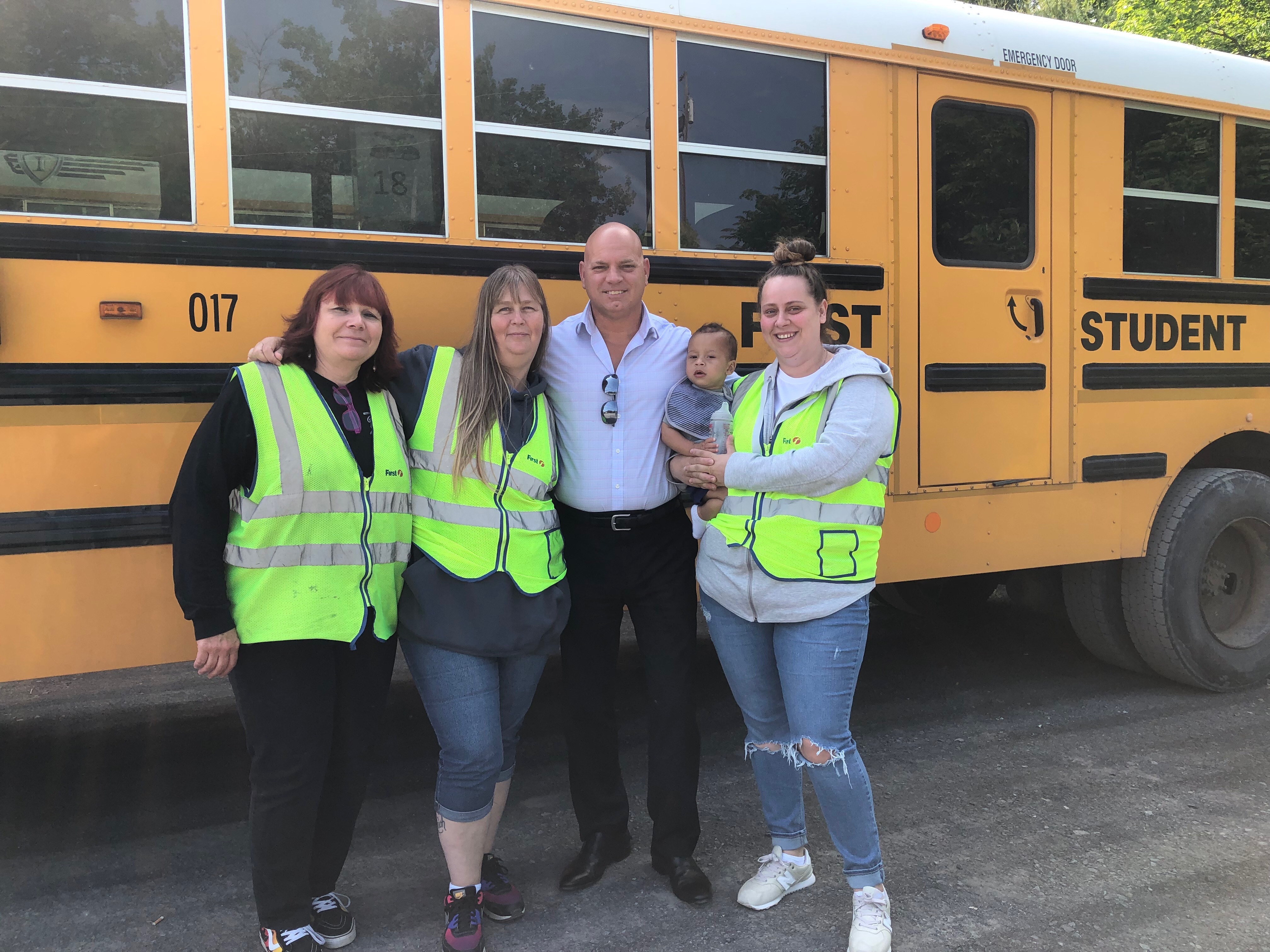 Shop Steward Collen Steritt, Cyndi Bilyou, Rocco Losavio and Stephanie Bilyou