Senator Gillibrand works with Union Leadership throughout Greater Capital New York to address concerns of Organized Labor
On Friday, February 16th, Senator Gillibrand met with various Union officials from the Greater New York Area. The Senator pulled no punches and addressed concerns in an open forum, topics of discussion included; right to work laws, Healthcare, federal budgets, attacks on the middle class and pension reform. Senator Gillibrand made it clear there is a corporate agenda against unions and the middle class. There is a real struggle with the middle class, they are fighting to stay in the middle class, said Gillibrand.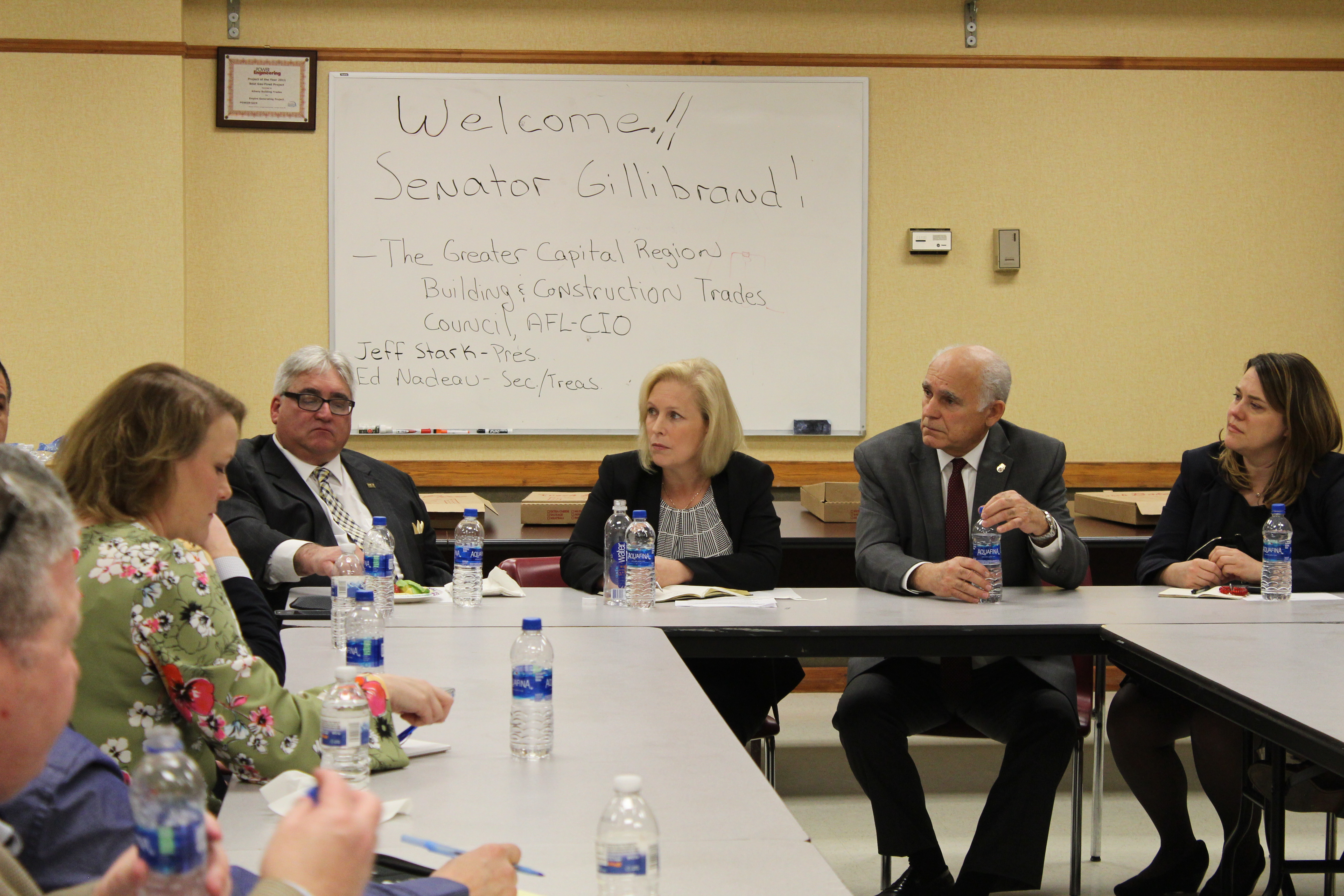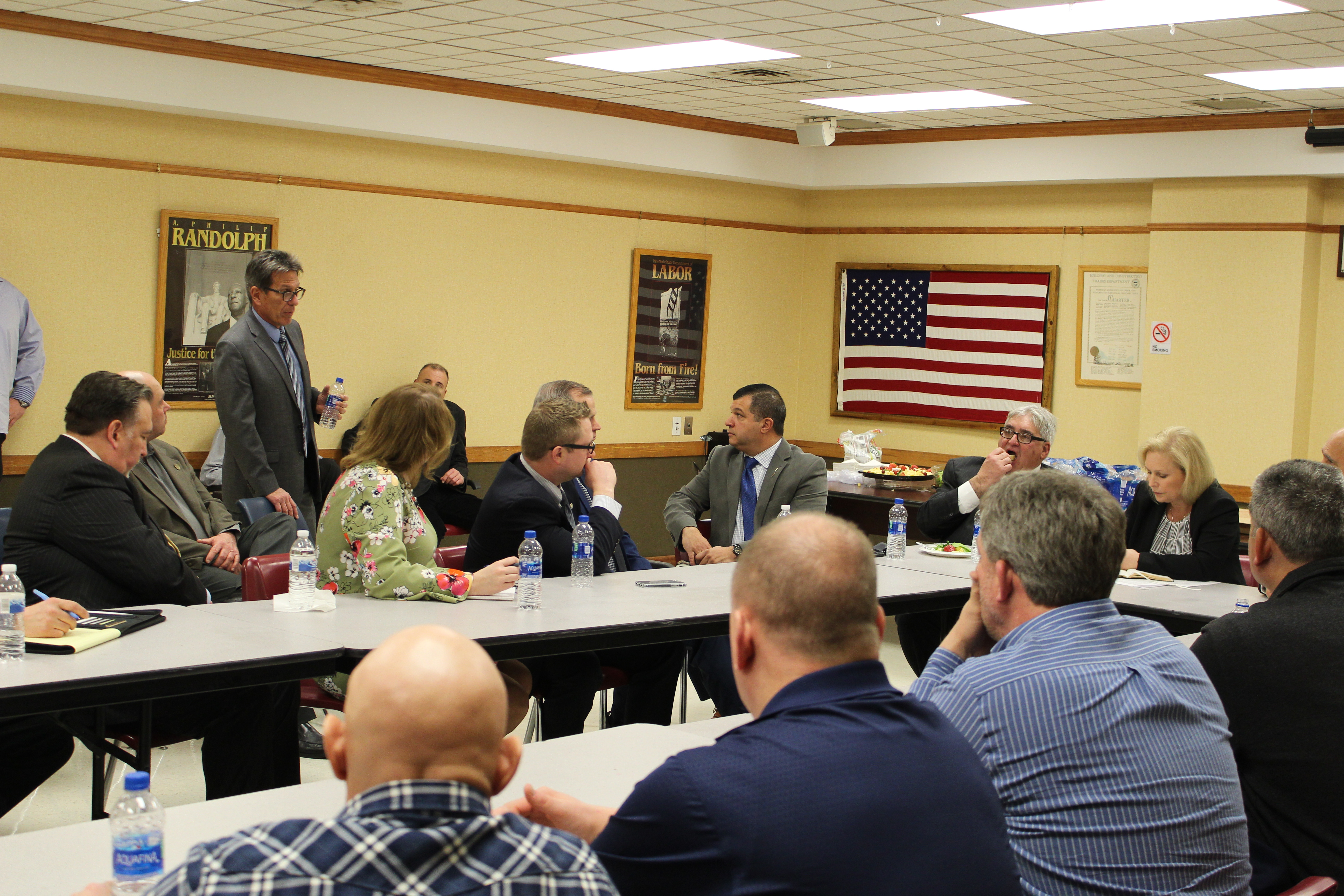 UPS Retiree Thad Rutherford addresses the Senator on the Pension Crisis and how it has affected Local members and retirees.